Since 1986, the Bodo Köhne engineering office has developed and manufactured many different devices for electro-acupuncture.
The Qi-tronic A1 was designed together with a well-known acupuncturist and naturopath from Bremen. It should meet the special requirements in practice. In addition to various handheld devices and a special printer, we have since put together all the key functions in the Qi-tronic V1. With a channel for therapy and display, it is a compact all-round device. It enables diagnosis according to Dr. Voll (EAV).
From the beginning, development, production and sales have been in one hand with us. And because we market our devices ourselves, we can also offer you the best service.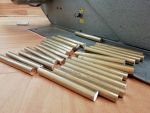 For years, the production has mainly been done by hand. Made in Germany. We want to provide you with safe and reliable technology in high quality. Our devices are designed for daily use.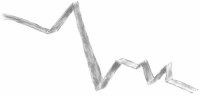 We look forward to contributing to your health.
Here you can get an impression of our production in Hanover ...
info@qi-tronic.de
service@qi-tronic.de
Qi-tronic
Ingenieurbüro Köhne
Bartweg 16 A
30453 Hannover
Germany
Tel. +49 511 / 26281250


Mo-Fr 9-13 Uhr